The Crash Course
In the early 2000s, Cindy Steinbeck began leading educational vineyard tours. She taught visitors from all over the world, drawing on the grape growing expertise of her father, the family's extensive history in the Paso Robles area, and the connection of Scriptures to her experienes in her father's vineyard. She named the tour the "Crash Course," in part commemorating a military plane crash on the property in 1956, and also to reflect the in-depth and hands-on eduation offered.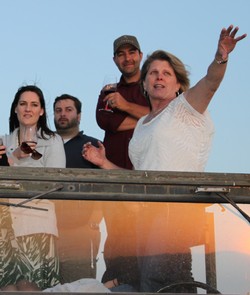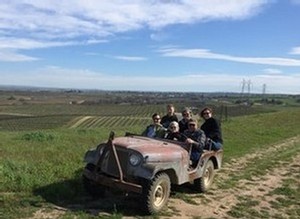 Cindy teaching from the Jeep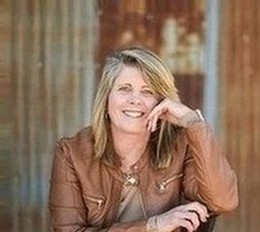 Cindy Steinbeck
Tour our 500 Acre Historic Vineyard in the Geneseo District of Paso Robles
Led by a Steinbeck Family Member in our 1958 Jeep Willy
---
Three

Options

Click on Each

to Learn More

---

---

Journey through the Scriptures in our vineyard, and experience the imagry and parallel of Jesus' words in connection to Him being the True Vine



Photogallery rendered here.