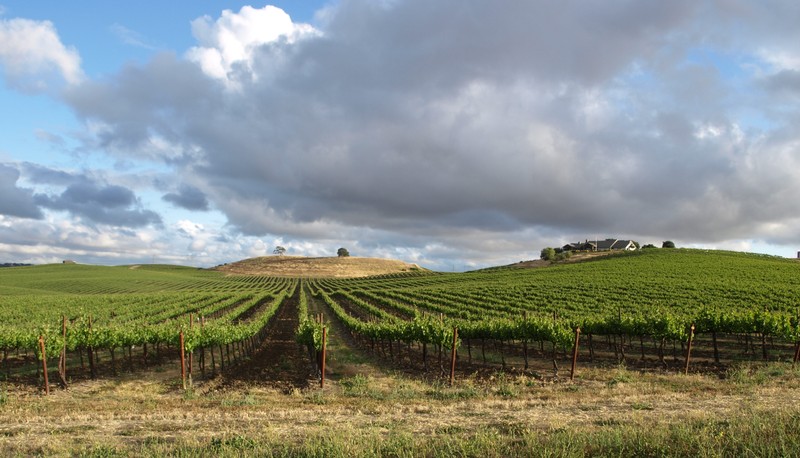 Steinbeck Vineyards

In the heart of the Geneseo District of Paso Robles
---
Established in 1982, Steinbeck Vineyards is the culmination of Howie Steinbeck's vision for his family's property. With three generations of Paso Robles' farming experience behind him, Howie partnered with Gary Eberle and planted one parcel of Cabernet Sauvignon and one of Chardonnay along the driveway to the family ranch house. Since that first planting in the 1980s, the vineyard has expanded to fill the 500 acre property.
---
Hand Grown
From the beginning, Howie had a gift and a passion for growing things. Before he added an irrigation infrastucture to his vineyard, he hand watered thousands of newly planted grapevines from a watering can. His hard work built upon the foundation laid for him by his parents and grandparents. He He took personal responsibilty for each new plant, and the quality of his vineyards were the result.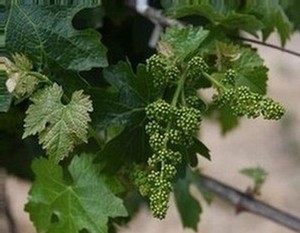 A New Era
In 1982, Gary Eberle and Howie Steinbeck went into partnership. Gary asked Howie to use his experience and expertise in vineyard management to plant an estate vineyard which would provide premium fruit for Eberle winery. Years later, Steinbeck is still a proud grower for Eberle, and also for other Paso Robles and Napa Valley labels.
Hunting at Steinbeck
At Steinbeck, we embrace hunting as part of our heritage, future, and a critical component of the sustainable values we practice as farmers. Generations of hunting has kept the local population of California Blacktail Deer thriving, and also provides some excellent venison for our private events.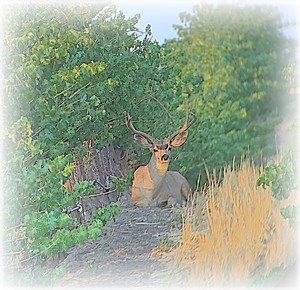 Featured Blocks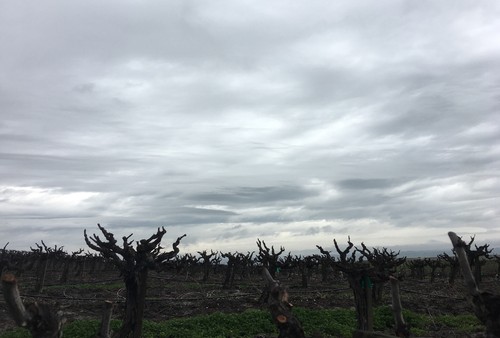 Old World
Zinfandel
The "Wineyard" block where our estate Zinfandel is grown was planted as head-trained vines for educational purposes. A historical look at how vineyards were grown before advances such as trellis wires were available, we noticed a special character to the fruit produced that is hard to match. Each year, Steinbeck Zinfandel has been made from these head-trained Zinfandel vines.
Shade-Block
Viognier
Directly to the East of our tallest hill lies our pristine block of Viognier. The one white grape used to produce white wine for our wine brand, this grape thrives on the warm temperatures during the Paso Robles' summer, and the shadow afforded by Grandma's Hill to the West provides a faster cooling effect than the rest of the vineyard. Natural acidity and loads of flavor are the result.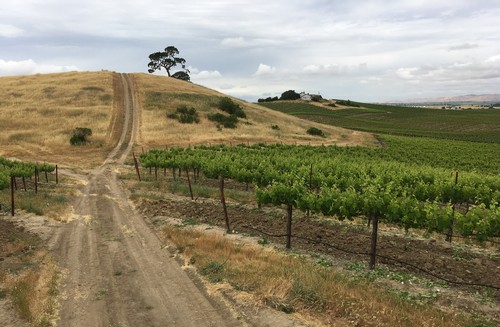 Private Parcel
Merlot
One of Howie's favorite varietals, we farm three-quarter's of an acre exclusively for the Steinbeck wine lable. Previous vintages were blended entirely into The Crash, but as our wine brand grows we will be releasing a single varietal Merlot.
Howie's Hill
Petite Sirah
On the northern facing slopes from Howie and Bev's hilltop house, Howies planted Petite Sirah. The block has delivered astounding flavors and structure each year, with a higher sand content contributing to the unique mineral character of the wines made from these grapes.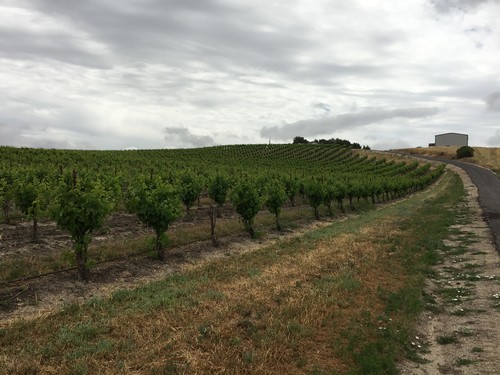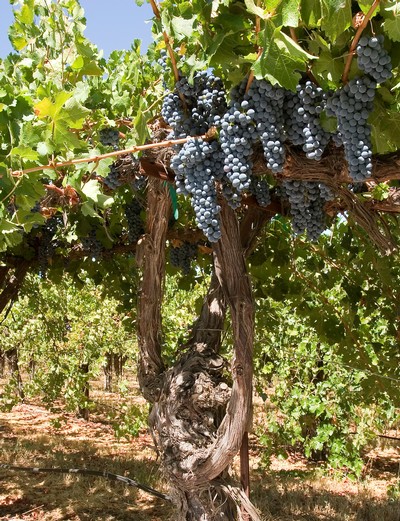 Old Vine
Cabernet Sauvignon
The original block of Steinbeck Vineyards. These vines were our first planting, ownrooted and hand watered in 1982. Howie walked behind the tractor driven by his Grandpa Frank in order to water each new vine with a gallon jug filled from a water tank. The old vines produce a limited quantity of fruit every year, with equisitely concentrated flavor and soft tannins. This block is the heartbeat of our wine program.
| | | | | | | | |
| --- | --- | --- | --- | --- | --- | --- | --- |
| Shoot Growth | Bloom | Fruit Set | Development | Ripening | Pre-Harvest | Post-Harvest | Dormancy |