Grapes of Grace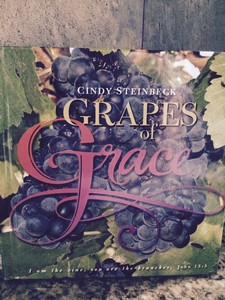 The scenes throughout the vineyard - buds, leaves, branches, and fruit- are awe-inspiring, as are the seasons of growth and harvest. Because of such things the vineyard is a metaphor for our life in Christ.
We are grafted into Christ and abide there - now and for all eternity. We are His workmanship. And He calls us to live in faith, to grow, to live fully.
Let the words and photographs in this book help you explore the vineyard and God's call on your life.
Product Reviews